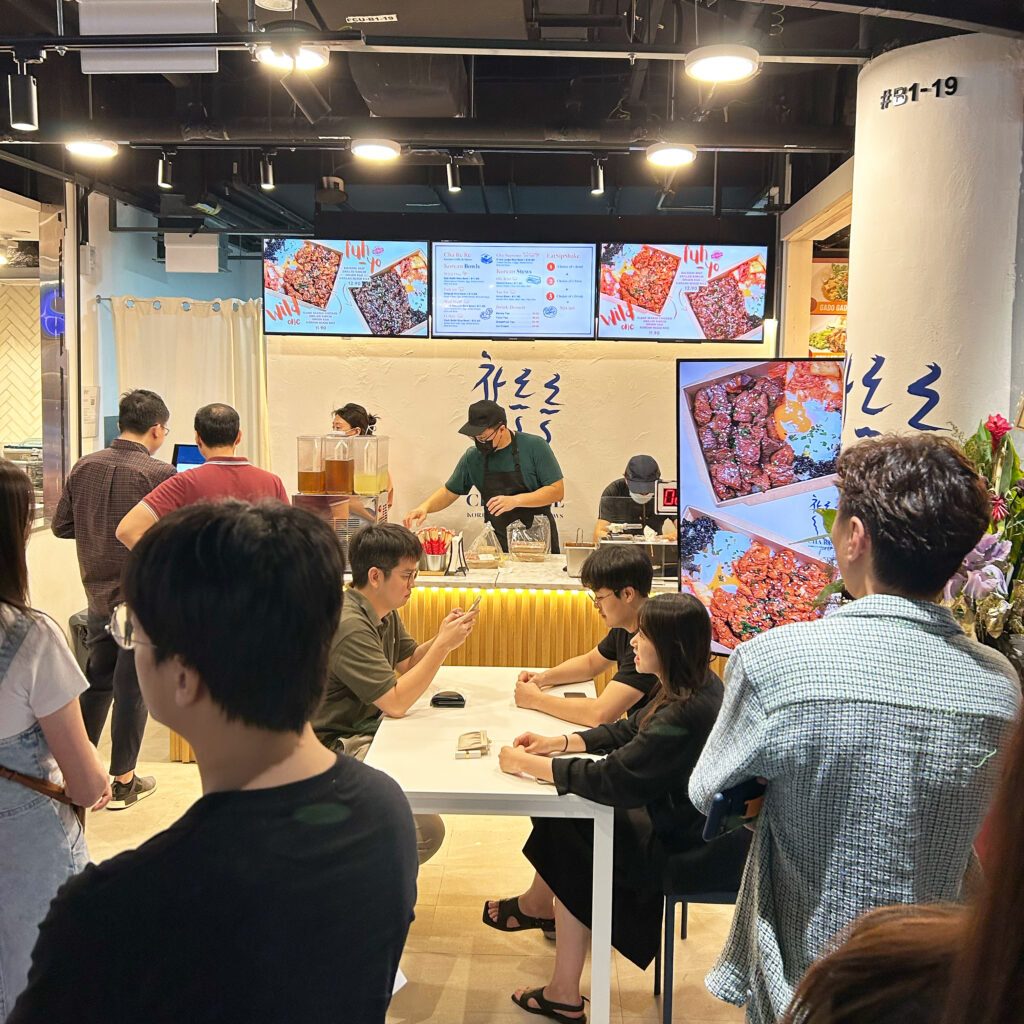 After months of planning, deliberating and scurrying… we are finally in operations! We are so touched by all the support and love that we got from our friends and family. Thank you all who have made your way down to our humble Korean eatery amidst your busy work day to try our grills and stews.
About Cha Re Re 차르르
Cha Re Re 차르르 is an independent Korean eatery set in the heart of the CBD at the basement of One Raffles Place. It serves different rice bowls that are accompanied by a perfectly cooked onsen egg, sprinkle of seaweed, a dollop of kimchi (add more if you kimchi!) and a protein of your choice – pork, chicken or beef. p/s we are working on a vegetarian option and hope to have it on our menu by end July 2023.
Aside from the rice bowls, we also serve Kimchi and Army stews from our sister brand, Hororok. To balance the heat, get a cup of barley tea or iced yuzu! Whichever you choose, we aim to serve you a filling and easy lunch or dinner.
To celebrate our launch, we are giving away 10% off orders on the Take.app with code: OHCHARRR , valid until 31 May 2023.
Say Hi!
Our friendly store managers, Ken and Alan are always ready to serve you and happy to hear your experience with us. Say hi, say bye and say you'll come again. (: We hope to bring you warmth to your belly and your hearts.
Operating hours
Monday to Friday
10 AM – 8 PM
B1-19, One Raffles Place
Sizzle you soon!